Time plays
Time Plays by Percival

Poems, poetic letters, prose, plays, and autobio graphical words ... there is no lack of playful words in Time Plays. The first (limited) edition was published in 1999, and in August that year at Shakespeare & Company, Paris, the author recited some of his Time Plays poems.

This new, illustrated, revised and enlarged edition has no limits. One of the texts is a speech called 'The SolarConsciousness Era', and at the end of the book you can read: 'Who is a Human Being in Time's Play?'

Once the Irish playwright Samuel Beckett wrote to the author (living in Stockholm, Sweden): 'Best wishes for the future of Time Plays.' Now the future is here and Time Plays.

Percival (first name and surname) is the author of many books in Swedish and a few in English. He has exhibited his paintings and photographs, composed experimental world music and directed some of his own plays and a play by Beckett. Play Time Music was first performed in Quito, Ecuador, in 2002. In the year 2004 his musical choreo-drama
The Waves. For Mary Magdalene was a part of the first summer festival at the Bibliotheca Alexandrina, Egypt. In 2014 an unlimited edition of his book Letters to Shanti was published, a book written on four continents to a woman
called Shanti, a name and a Sanskrit word of great importance in the book The Waste Land by the poet T.S. Eliot.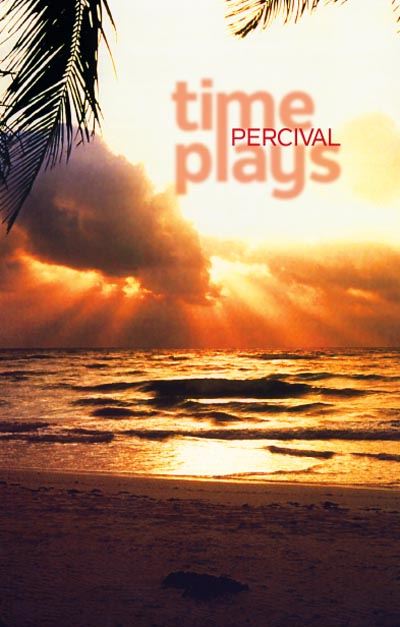 | | |
| --- | --- |
| Författare: | Percival |
| Artnr: | 9789198177572 |
| Vikt: | 490 gram |
| Leveranstid: | 2-3 dgr |
| ISBN: | 978-91-981775-7-2 |
| Förlag: | Art Distribuition |
| Bandtyp: | Mjukband |
| Format: | 140 x 220 |
| Antal sidor: | 302 |
| Kategorier: | Böcker på främmande språk, Lyrik, dramatik, essäer |