Sexual Abuse and the Complex of Traditional Healing
IN ITS EFFORTS TO ASSIST POST-CONFLICT SOCIETIES IN AFRICA the international aid community has acitvely promoted projects of psychosocial healing among people traumatized during wars and violent conflict. To a large degree these projects have been established in the tradtion of Western psychology. More recently, however, it has been realized in order to help survivors of war effectivley it is necessary to adapt projects and enhance "local" psychosocial healing.
This policy report locates the structures - with local legitimacy - that are available to young people who experienced sexual abuse during the Sierra Leone civil war (1991-2002). To this end, this booklet discusses a healing complex that comprises a number of overlapping actors, including herbalists, Soweh Mammies (heads of the female secret societies), Mori-men (Muslim healers); Karamokos (Muslim teachers) and Christian pastors.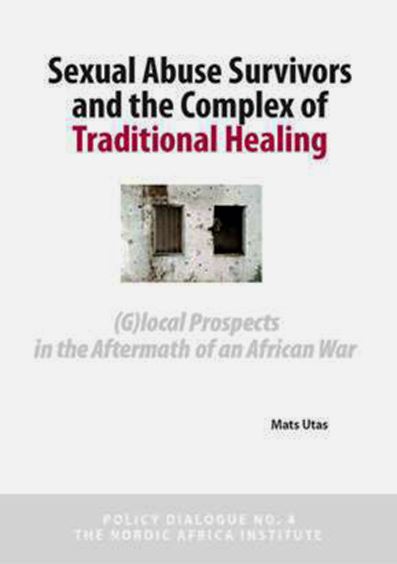 | | |
| --- | --- |
| Författare: | Mats Utas |
| Artnr: | 9789171066480 |
| Vikt: | 110 gram |
| Leveranstid: | 3-5 dagar |
| ISBN: | 978-91-7106-648-0 |
| Förlag: | Nordiska Afrikainstitutet |
| Bandtyp: | Mjukband |
| Format: | 148 x 210 mm |
| Antal sidor: | 56 |
| Kategori: | Samhälle, politik o debatt |