Current african issues no 43
Since the end of the Cold War, Africa's status in the international geopolitical order has risen dramatically. The continent was once treated as a convenient battlefield in the global rivalry between the United States and the Soviet Union. Now, the continent's increasing importance as a source of energy supplies and other raw materials, has radically altered the picture. This has led to the...
Daniel Volman is the director of the African Security Research Project in Washington, DC, and the author of numerous articles on US security and African security issues.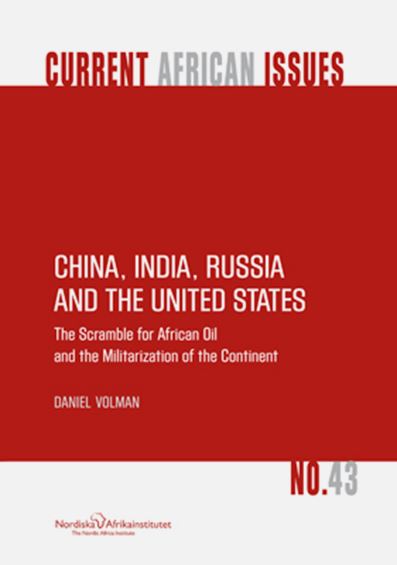 | | |
| --- | --- |
| Författare: | Daniel Volman |
| Artnr: | 9789171066589 |
| Vikt: | 150 gram |
| Leveranstid: | 3-5 dagar |
| ISBN: | 9789171066589 |
| Förlag: | Nordiska Afrikainstitutet |
| Bandtyp: | Mjukband |
| Format: | 165 x 242 mm |
| Antal sidor: | 28 |
| Kategori: | Samhälle, politik o debatt |